Ski 2023/2024
Award-Winning Ski Holidays.
Packages from Dublin, Belfast & Cork.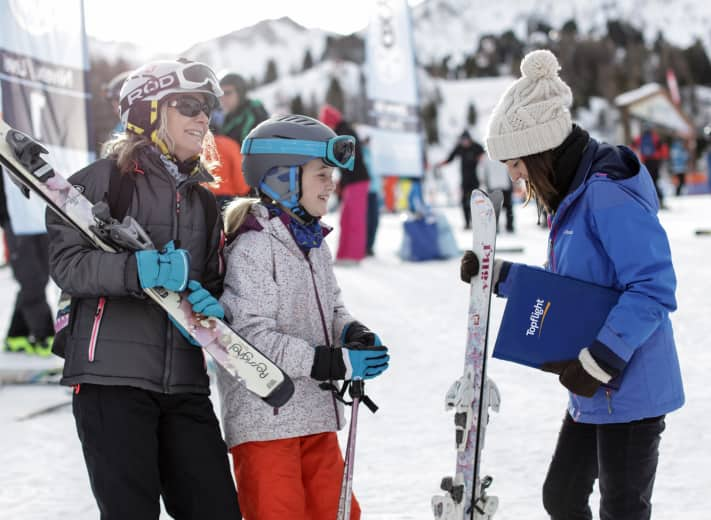 Family Ski Holidays
Less Screen Time,
More Ski Time.
Most parents know that sometimes it's a challenge to get their kids to get outside, be active and spend some quality time together, which is why ski holidays are the perfect antidote. Enjoy making magical, unforgettable, snow-covered memories that will be treasured forever, taking in stunning surroundings and fresh air and basking in the fact that, even for just a little while, ski time beats screen time!
Our rep Trish in Zell am See was excellent. Very much in touch & always only a quick text away from advice/help.
— Martina Finnerty, Co.Kildare, travelled to the resort of Zell am See in Austria, March 2022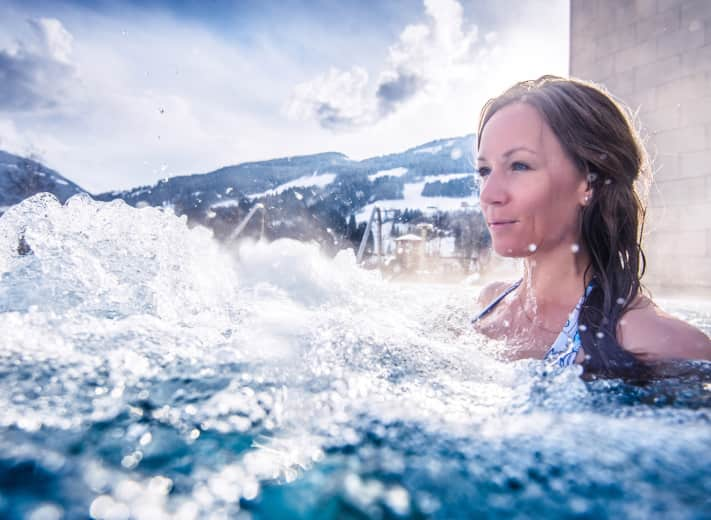 Luxury Ski Holidays
Taking Luxury to
Greater Heights.
Luxury needn't be reserved for summer getaways. Quite the contrary! There are few things as magical as spending a day on the snow-covered mountains, working up an appetite for a first class meal, or following some strenuous activity with an indulgent massage and of course cosying up in the evenings in a stylish, opulent bedroom where you can truly relax and unwind.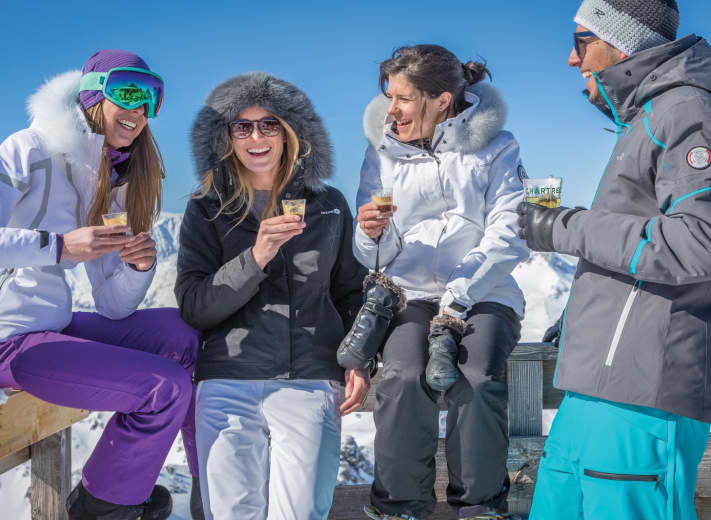 Group Ski Holidays
It's Always
Better Together.
When it comes to ski holidays, there's something about going in a group that just works. Taking on the challenge of a new slope together, competing to try the next difficult run or simply the support of having someone to laugh with when you don't quite manage to stop as gracefully as you'd hoped. And of course there's the aprés-ski! Whether you want Schnapps and fun in a cosy mountain hut or full-on dancing on the tables to the small hours, one thing's for sure, whatever way you choose to spend your evenings, it's better together!
Connor, the resort rep, was fantastic. He was a pleasure to deal with, very informative and always available to answer questions and give appropriate good advice. He made the holiday go smoothly, especially when the Andorran government closed the resorts due to Coronavirus. I'm sure this was a challenging time for him personally as well but he maintained utmost professionalism at all times and put the clients first. Outstanding service
— Claire Harding, Co.Dublin travelled with friends to Soldeu, March 2020

Free 20kg Baggage Allowance

Return Airport Transfers

Hand-Picked Accommodations

Experienced In-Resort Team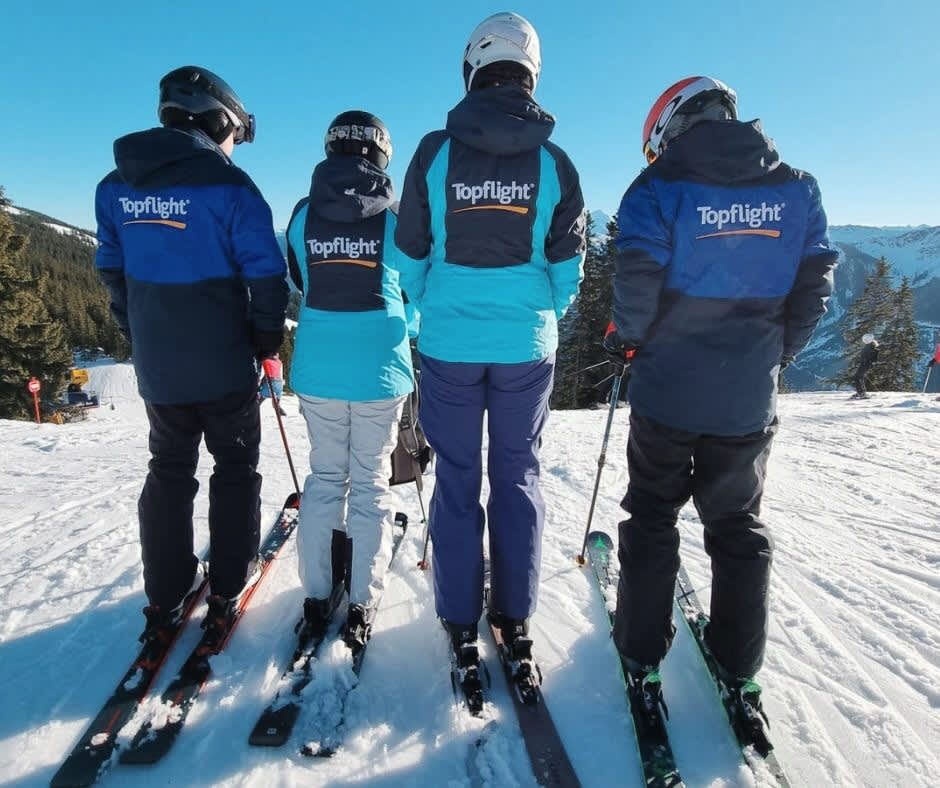 Our Ski Resort Managers
A Wealth of Experience.
Topflight provides the reassurance of knowing that your Resort Manager is on hand for the duration of your ski holiday, ensuring that you get the very best out of your stay. With a huge spectrum of experience, as well as invaluable knowledge of the area, your Resort Manager will be happy to help in any way they can. Particularly appreciated by beginners and first time skiers, our Resort Managers will answer any questions that you have and be sure to put you at ease.
Our TopFlight rep Mikey was amazing, very helpful and always at the end of the phone if we needed him. This was our first skiing trip and he was a fantastic help
— Mr Regan, Co.Clare, Travelled to Livigno, March 2020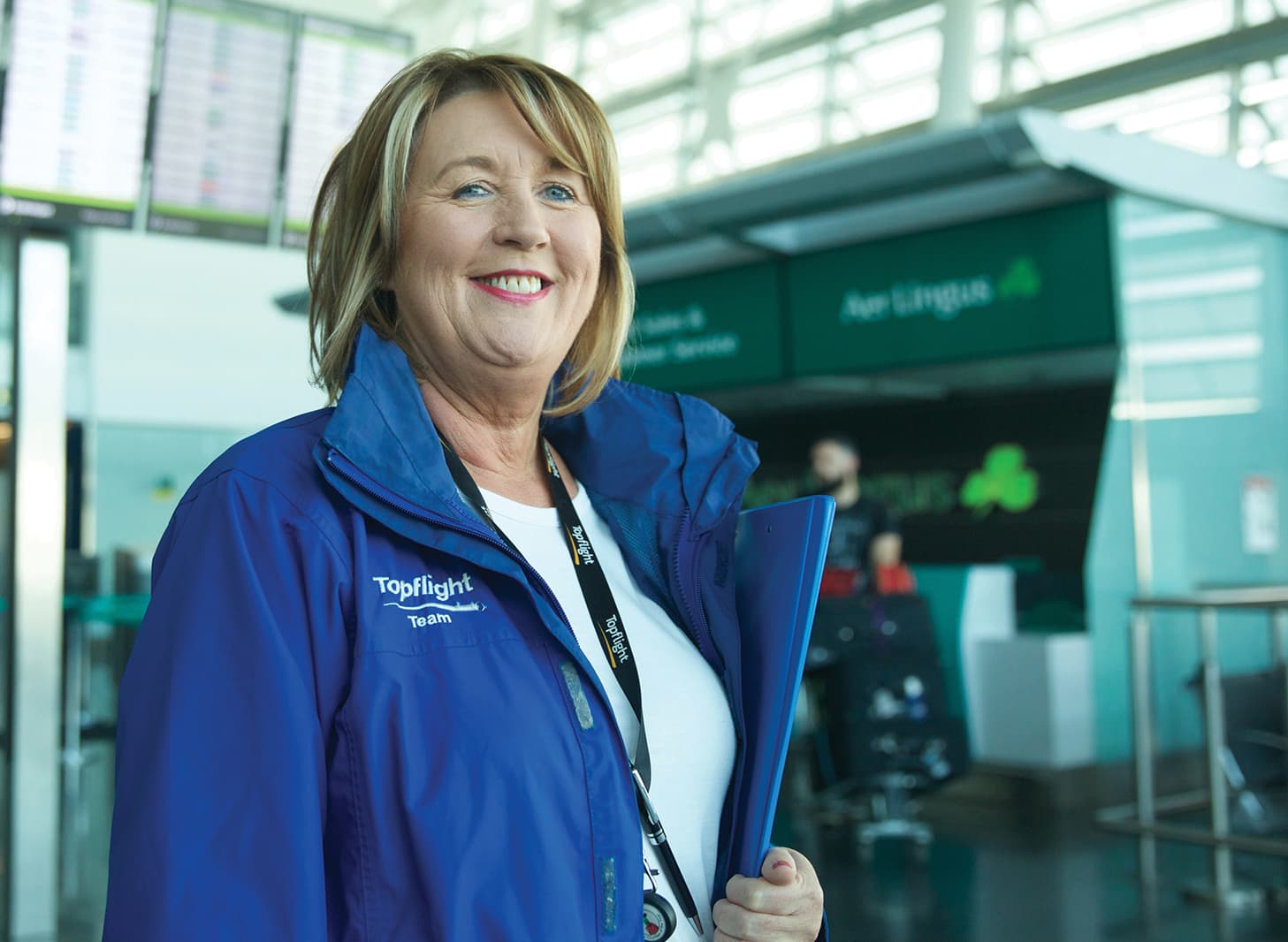 Our Airport Managers
The perfect start to the perfect holiday.
We know that the airport check-in can be a stressful part of your holidays and we know how important it is to get it right. That's why our fantastic Airport Managers, Siobhan and Janet in Dublin Airport, Isabel in Belfast, and Liz and Mercy in Cork are on hand to assist our clients in anyway they can and help get your Topflight holiday off to the perfect start.
Our Favourite Ski Holidays from Dublin
Our Favourite Ski Holidays From Cork
Our Favourite Ski Holidays From Belfast