close
My Wishlist
You currently have no items in your wishlist. Click the favorite icon to keep the holidays you love in one handy place.
Great for Kids
Great for Mum & Dad.
Whether it's the lush, lakeside landscapes of Lake Garda, or the long golden beaches of the Venetian Riviera, our Great for Kids collection is full of carefully chosen properties that offer outstanding choices for your perfect family holiday.
Our Great For Kids Collection.
All the best family holidays, in one handy place.
Hotels with kiddie friendly pools, world-class kids clubs with endless entertainment and accommodation designed for the comfort and safety of your little ones. Discover our fabulous range of family-friendly holidays in Italy & Madeira, all in one handy place.
Keep an eye out for our NEW Great for Kids icon throughout the site to help you spot those extra special family deals!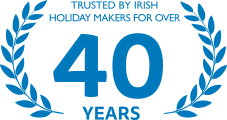 40 Years Experience
Proudly serving Irish holidaymakers for over 40 years, delivering only the best quality & value to our clients.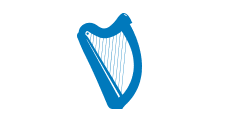 100% Irish Owned
We are 100% Irish owned and proud of it. We truly understand what's important to Irish clients like no one else can.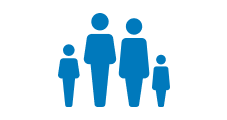 Family Owned & Operated
Topflight is a family run company, and as a family, we know what it means to get the family holiday right first time.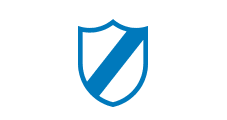 Your Family, Protected
We are a fully licensed and bonded travel agent & tour operator. In Northern Ireland, we are ATOL protected.
Looking for more flexibility?